Anchorman
is one of my favorite movies and we quote it daily. When I saw that Ron Burgundy [not Will Ferrell] was going a book signing at The Grove, it wasn't even something I had to think about.
Hubs has a new job now, so taking days off to wait for wristbands in the morning won't be able to happen as much as it did before. I decided to take a chance and see if I could take Lita up on her offer of saving wristbands for me. I sent an email and she responded almost immediately in a affirmative!
We got up to the bookstore around 5:30. While in line, we heard the cashiers telling people that they had sold out of wristbands by 9:45am. There was a stand by line going, but there were no guarantees that those people would be able to get in.
We went upstairs to check out the signing area and ended up briefly talking to another person attending the signing. He had overheard that Ron [not Will] was going to arrive by cop car, complete with sirens and lights. We had also heard some of the people working in the cafe saying that if he came in, they had to call him Ron, he wouldn't answer to Will.
Ron walked by just before 7pm. The screams were out of control. They took him to a staging area right away for something...
They had a paparazzi corral and had him pose with the book for a few minutes.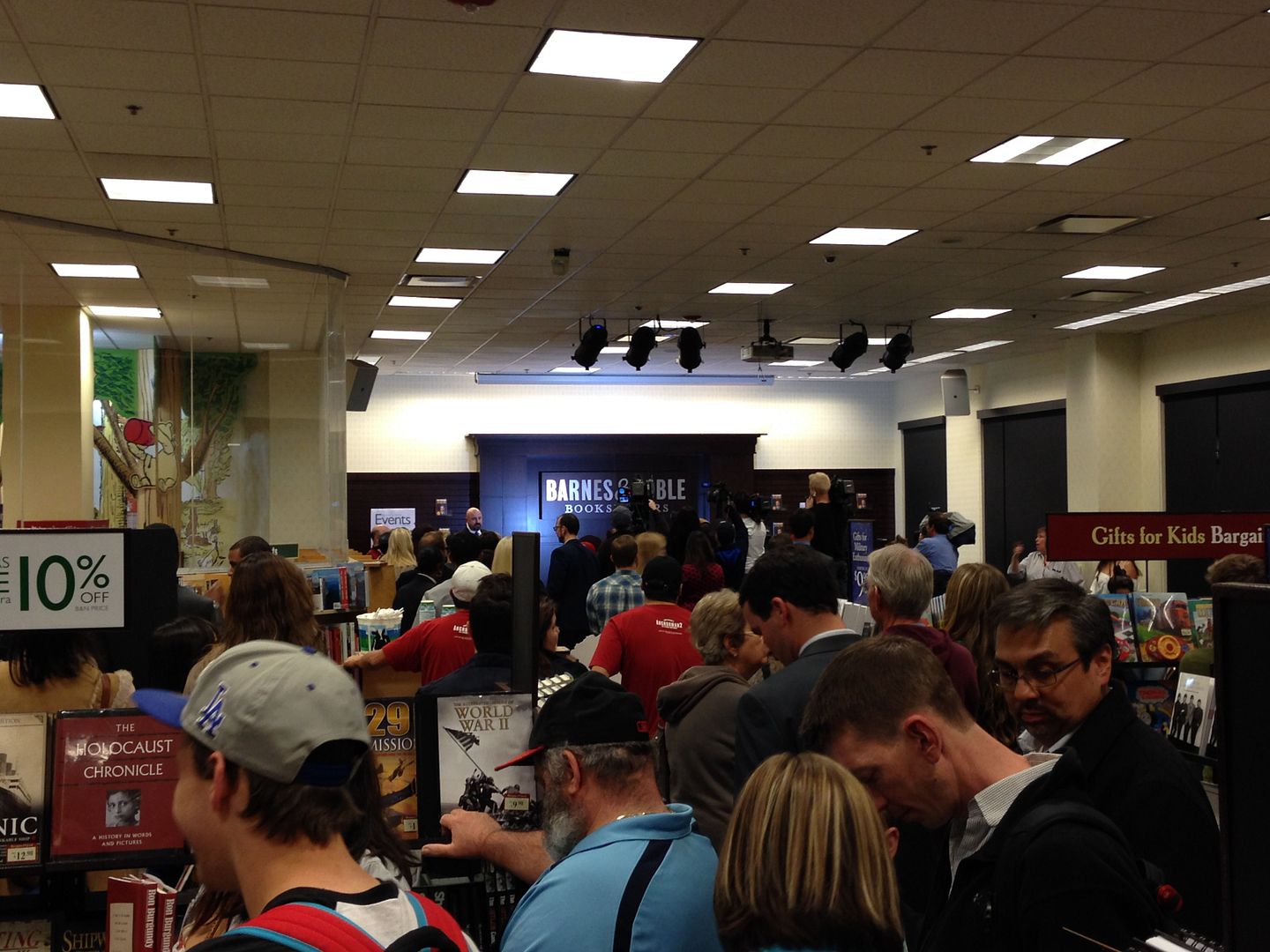 And then the line started moving. We were only allowed to take photos from the signing line.
You handed your book to one person, who handed it to Ron, Ron signed and then the book was handed to someone else who have it back. Once I got up to Ron, he said hello. I said hi and this was our brief conversation:
Me: We drove up from San Diego.
Ron: Where specifically?
Me: Escondido
Ron: Ah. Yes, Escondido. Beautiful city. That's where the swallows go right?
Me: Yes. Exactly.
Ron: Thank you for coming.
And then with Hubs:
Ron: Have you ever been to Rancho Penasquitos?
Hubs: Yes.
Ron: Me too. Have a good night.
We were ushered out pretty quickly after having our wristbands cut off. Ben & Jerry's was there giving out samples of Scotchy Scotch Scotch.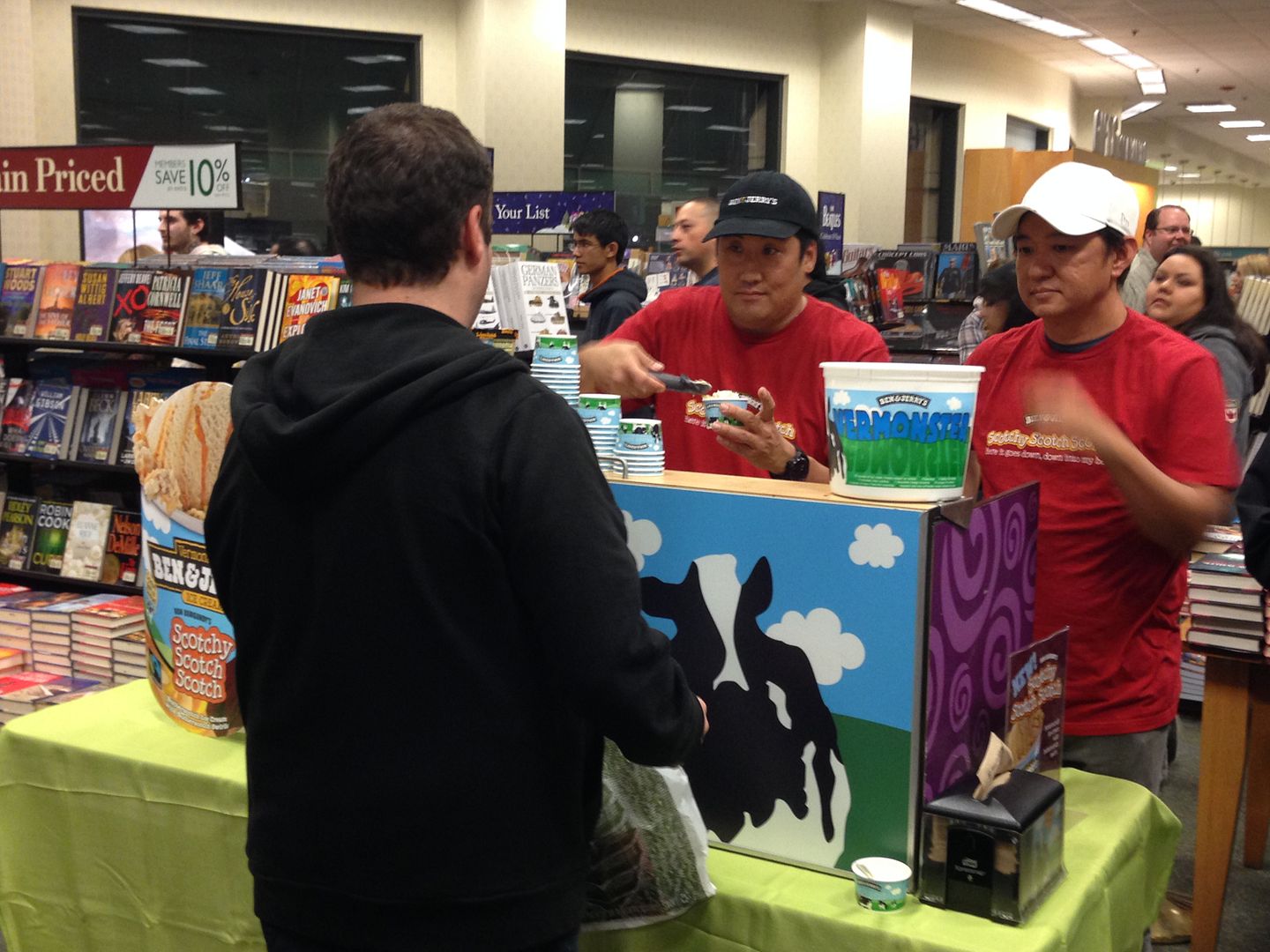 All and all, we were out of the store about 30 minutes after he got there. And on the way out, we took dorky photos with the cardboard cutout.
Meeting Ron Burgundy was a once in a lifetime opportunity [especially since this was his only book signing]. This event at The Grove was the best one we've been to so far. Security was amazing, the staff was helpful and polite.

Extra special thanks to Lita for being awesome.