At some point in the last couple of weeks, I went into Mysterious Galaxy and got an invitation to the big New Years Day sale... I stopped myself from buying anything until after we went to the sale. Armed with a list, I was at the Starbucks next door at 9:15 am. By 10, there was a bit of a crowd.
The details of the sale was 1-2 books, 20% off. 3-4 books, 25% off. 5 or more, 30% off. They also had all sorts of "picture books" on sale, but I wasn't concerned with those. Straight to YA I went.
I had my phone in hand, checking their online inventory while scouring the shelves. Unfortunately, they didn't have a lot of the things I wanted. I had my heart set on getting all sorts of signed things, but I'm starting to realize that I need to be more proactive with paying attention to new books and when they come out.
Needless to say, I didn't walk out empty handed. I did get
White Cat
by Holly Black,
Anna Dressed in Blood
by Kendare Blake in addition to two autographed books.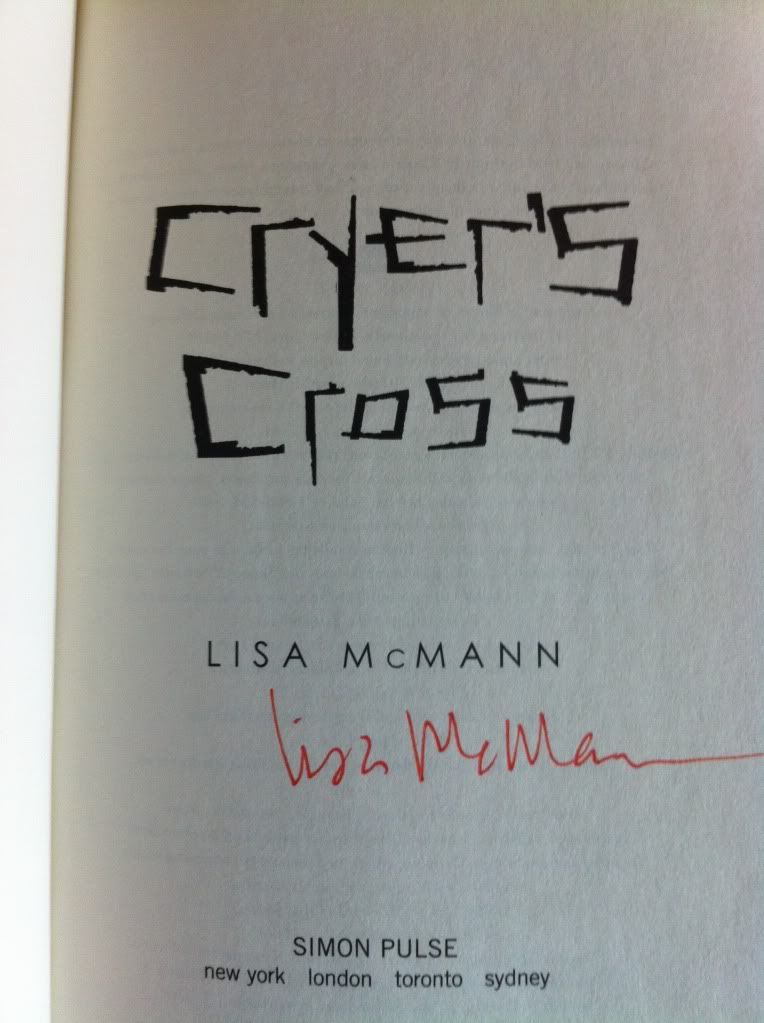 I read the
Wake
series by Lisa McMann in 3 consecutive nights. I'd always known she wrote this book, but for some reason, I never got around to buying it. Now I have a signed copy.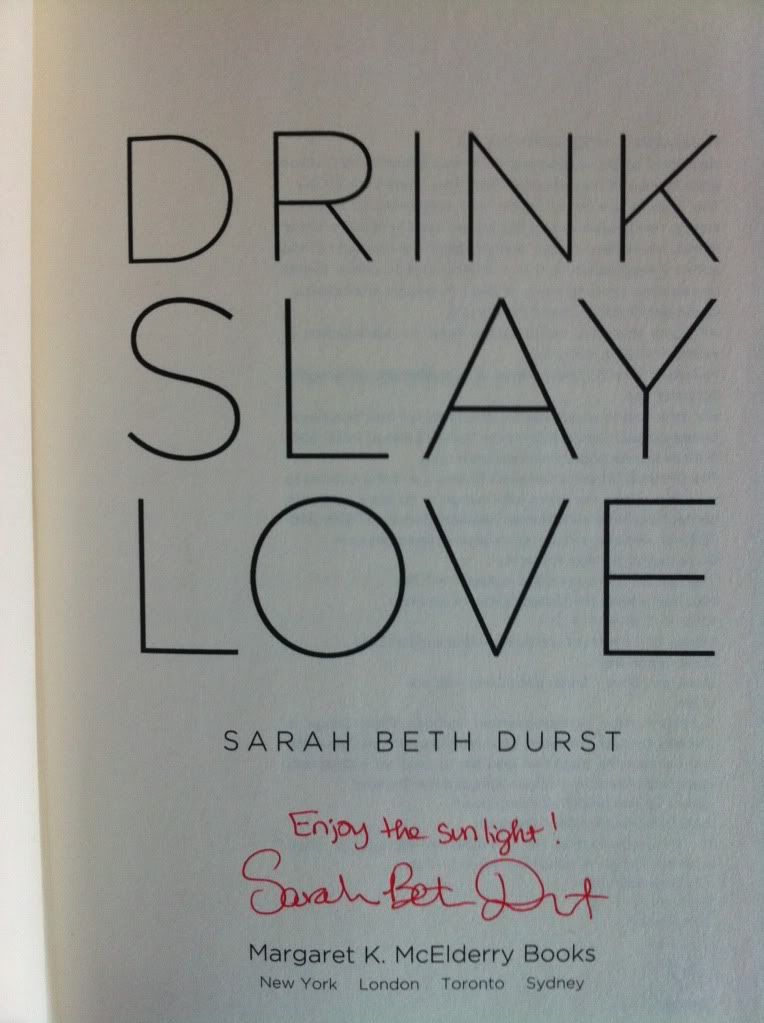 I was interested in
Drink Slay Love
by Sarah Beth Durst just from the cover. It's been on my TBR list for a while.
Now I'm off to make a list of books released in 2012.