I've been a fan of Tami Hoag since the late 90s. The first book of hers I read was
A Thin Dark Line
and she had me hooked before I was even halfway through. I've been reading her books ever since. After getting on this kick of book signings, I went to the websites of most of my favorite authors to see if they were doing any events.
Tami had a new book coming out and an book tour. The closest she was coming to me was AZ and since it was in the middle of the week, there was no way I was getting out there. I called the bookstore and ordered a copy of the book.
Flash forward a few weeks... Tami gets sick and cancels a portion of her book tour, the AZ date included. I'm thinking that it's not so bad, since I wasn't planning on going. I would just call one of the other tour date locations listed. One of the events was being held at a Barnes and Noble in Florida. Having gone to several events at B&N and being a member, I thought this would be the easiest solution.
Boy, was I wrong.
When I called to place my order, I told the girl who answered that I wanted to place an order for the new book to be signed [with personalization if possible] at Tami's event that was coming up. I told her that I lived in CA and explained how half of the tour had been canceled. The employee on the phone stated that B&N doesn't:
1) Take phone orders for signing events
2) Take phone orders in general
3) Ship books out of state
She went on to tell me that if I lived in Florida, but was visiting California, she would be able to take an order to have the book signed, but I would have needed to pick up the book in store after the event took place. I asked if that was a policy specific to their store and she said no, it applied to all B&N locations. When I told her that I've called several other B&N's in different states to have books signed and shipped, she told me that wasn't possible.
Those were her actual words.
Not wanting to carry on the conversation any further, I told her I would order the book elsewhere and hung up.
I ended up calling a bookstore called Murder on the Beach. The woman who answered the phone was friendly and helpful. Most importantly, she didn't tell me no.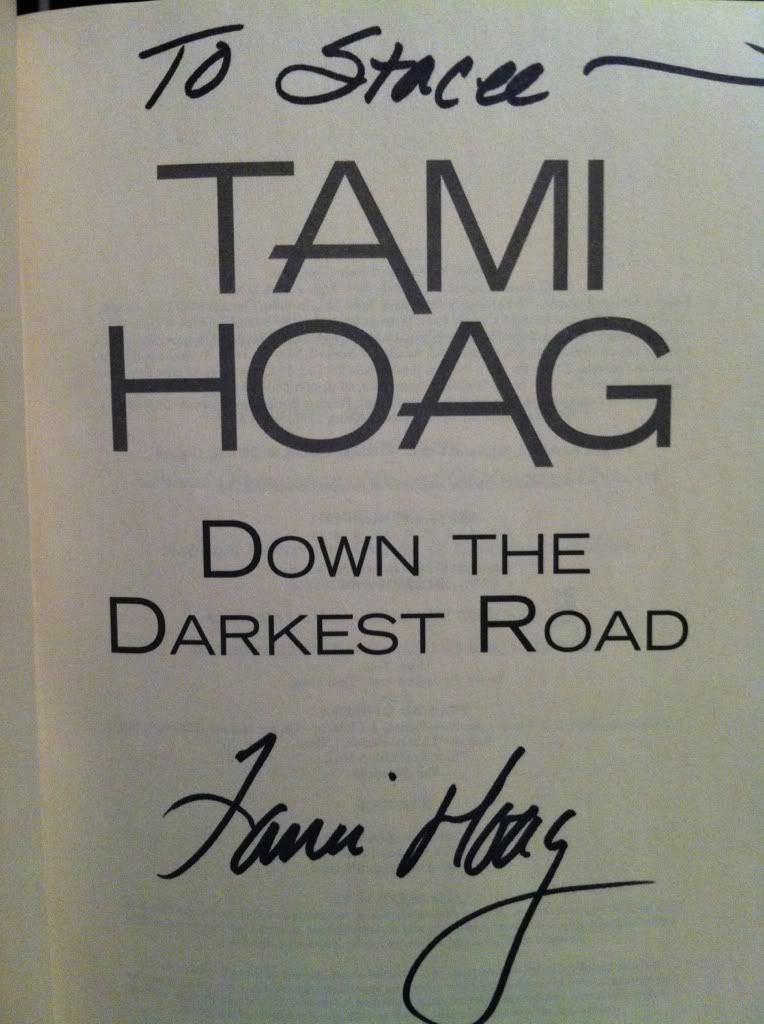 I got my book in the mail yesterday. It was all wrapped in bubble wrap and snug in a box. It's nearly perfect.