I don't have any good stories for obtaining autographed copies of
The Unbecoming of Mara Dyer
or
Daughter of Smoke and Bone.
I sadly didn't get to meet either author, just ordered them from bookstores.
I couldn't get to San Francisco for Michelle Hodkin.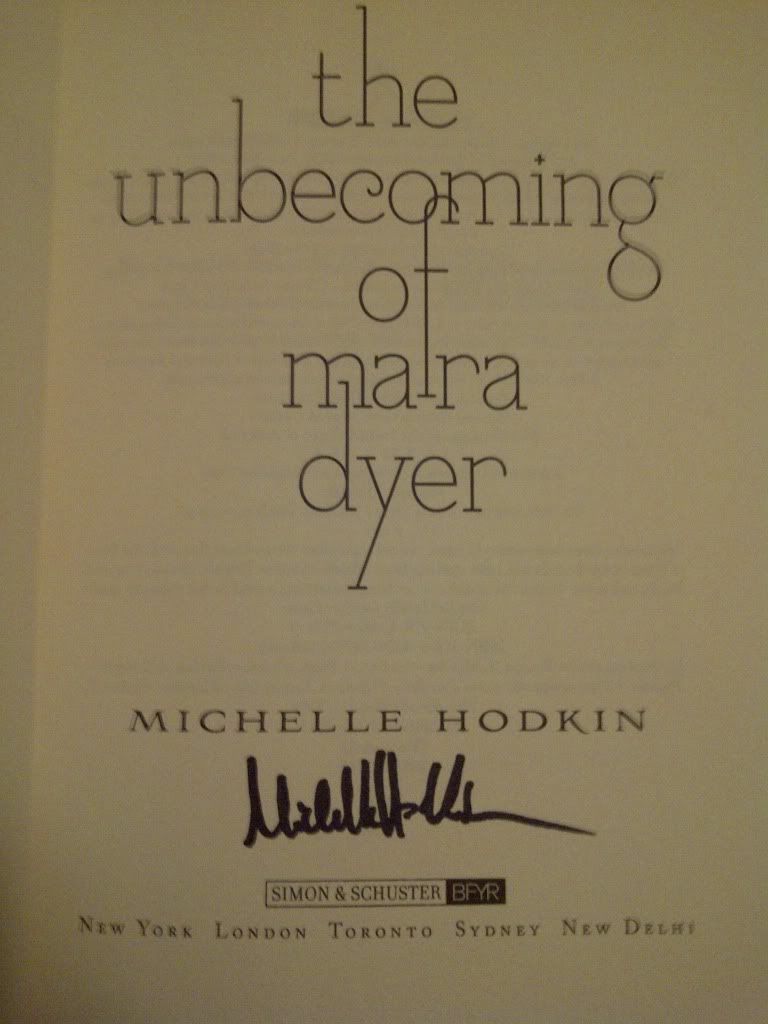 There was another signing I was attending during Laini Taylor at MG RB.
I will be paying attention *cough*
stalking
*cough* both authors for future books [
Mara 2
!!!] and tours.