Welcome to another episode of Look What I Got in the Mail! Let's proceed, shall we?
When I contacted Tellulah Darling about getting some signed copies of
My Ex from Hell
and
My Date from Hell
to giveaway during her
interview
post, I had also wanted to get a set for myself. Not only did she donate the set for me to giveaway, Tellulah is just so awesome that she donated my set as well. If you haven't read these books yet, you really need to.
When
The Dream Thieves
was about to be released,
Fountain Bookstore
, had an awesome pre-order thing set up with Maggie. If you pre-ordered before a certain date, a pretty doodle of a raven would be added to Maggie's signature. So, of course I ordered a copy. When I realized I didn't have a finished copy of
The Raven Boys
, I ordered one of those too. And when the copy came, I was blown away...it was more than I was expecting.
When I read
The Infinite Moment of Us
, I instantly fell in love with it. I started stalking Lauren's website, hoping for a chance for her to tour near me at some point. Alas, she was not. When I saw that
Kristen
was going to Austen Teen Book Fest, I
begged
asked her to take my arc to get signed. And since Kristen is so amazing, she agreed!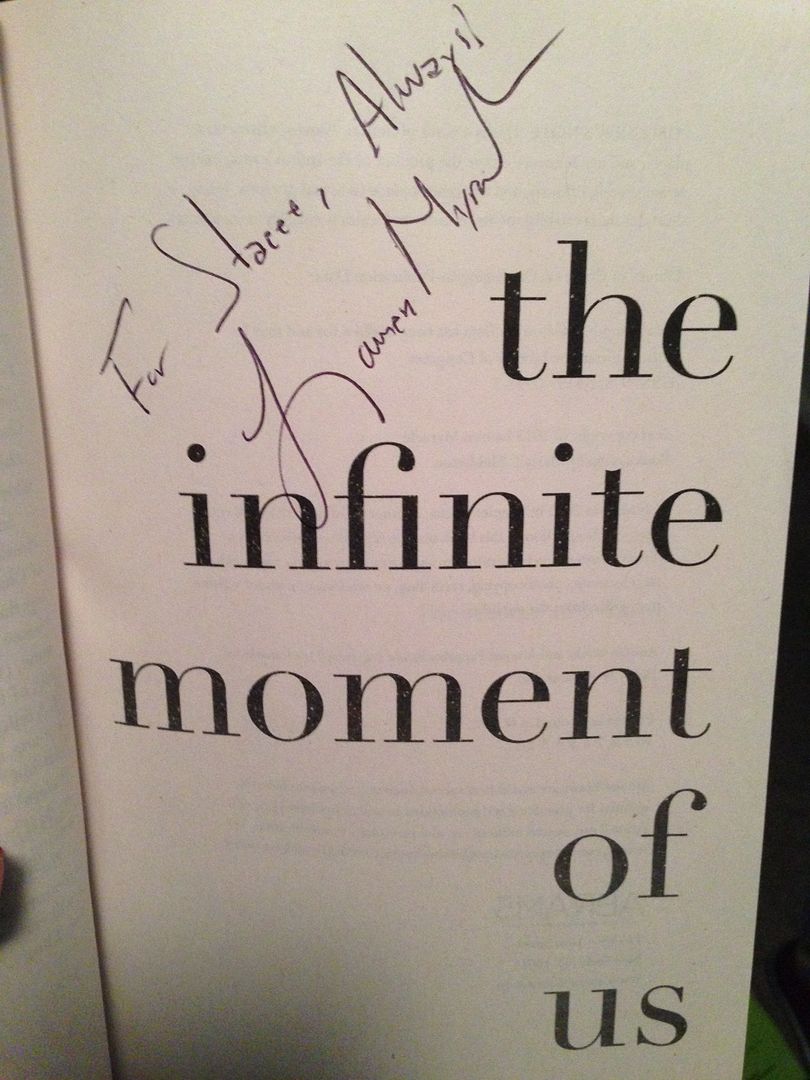 I got The Rule of Thirds from NetGalley and completely devoured it. Seeing that Chantel was in Canada, I DM'd her on Twitter asking if there was a way to get signed copies. She gave me the options to either send her a copy that she would sign and send back or to buy one through PayPal. There was a bit of a shipping snafu, but eventually that pretty pretty book got into my hands!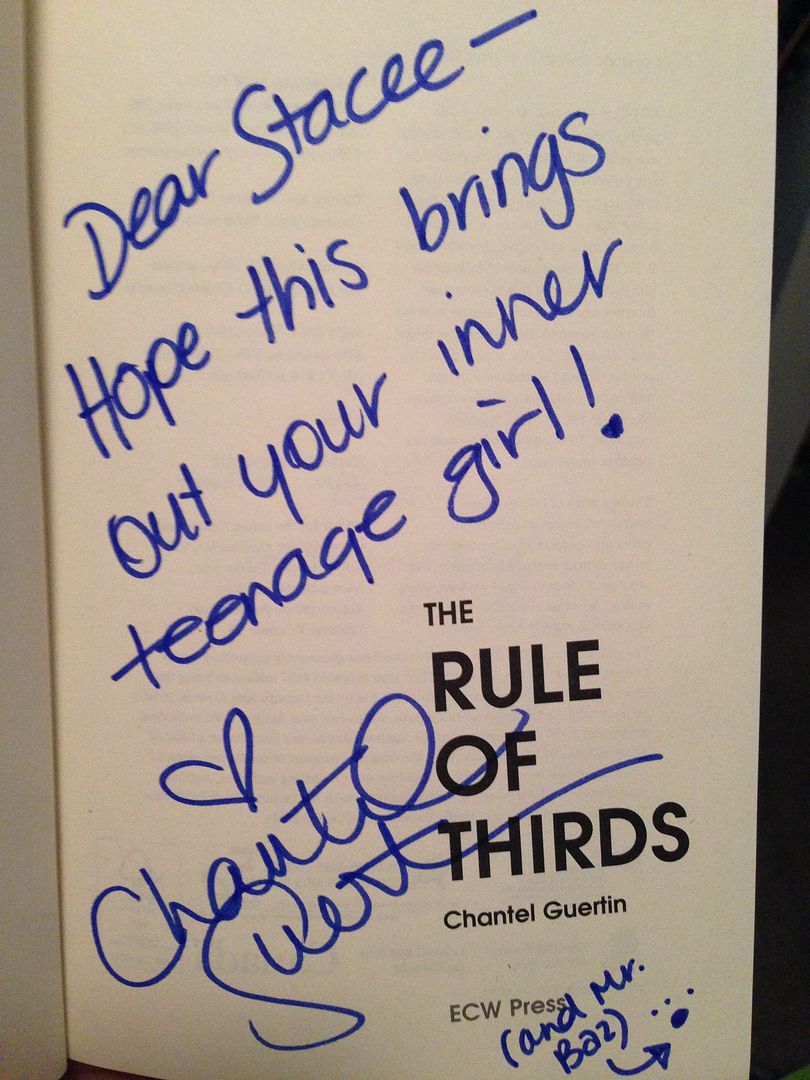 If you follow me on Twitter, I'm sure you have seen my fangirling over A.G. Howard. Kristin from
Beneath Shining Stars
gave me an arc of
Splintered
and even though it took me some time to get to it [because it was swallowed by my TBR stacks], when I did, I was dying for more. I may or may not have taken to Twitter and started
harassing
talking to Anita about
Unhinged
.
There is a long, detailed love story between us and I am far too lazy to chronicle it here. I will tell you that it involves an Eggman, wine, Godiva and a not-so-secret rendezvous in Vegas. Needless to say, one day, this gorgeous thing showed up in my mailbox. Oh, and Anita gave me Jeb, I have proof.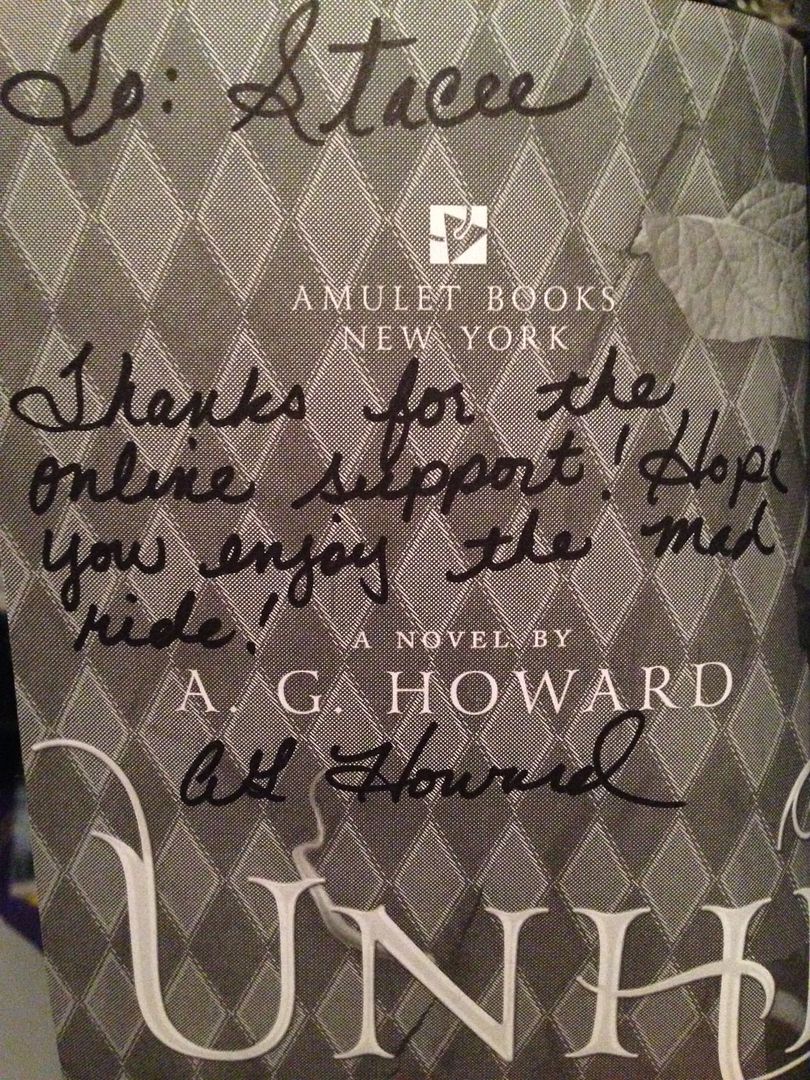 We've established that I'm a spoiled brat and I love it. What pretties have you gotten recently?