Well. It's been a year.
When I started this blog [Thank you, LeAnna], I never expected to continue writing things, let alone be recognized at various events by people. Needless to say, this year has been quite interesting. I've gotten some amazing books, met some awesome people, seen some phenomenal authors and found some friends I can't live without.
And for all of this, I say thank you. The best way to show my appreciation for all of you reading my posts, retweeting them and just plain pimping me out is to have one hell of a giveaway.
There will be one winner.
Yep. You read that correctly.
ONE WINNER
.
So. Let's see what we've got...
White Cat, Red Glove
and
Black Heart
by Holly Black. All hardcover, all signed. WC and RG are gently used copies, but both are in excellent condition. BH is brand new.
Matched
by Ally Condie, an ARC of
Carnival of Souls
by Melissa Marr,
The Sky is Everywhere
by Jandy Nelson. All three brand new, not signed.
A UK version of
White Cat
by Holly Black and a paperback version of
Divergent
by Veronica Roth. Both brand new, both signed.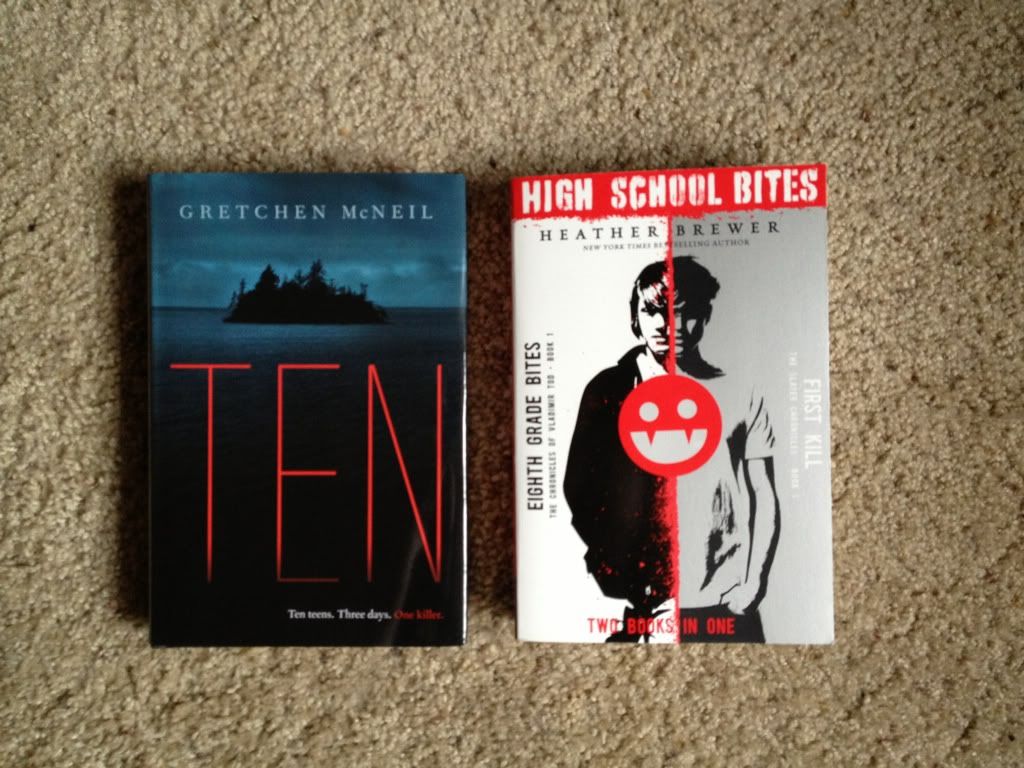 Ten
by Gretchen McNeil and
High School Bites: Two Books in One [Vlad/Joss]
by Heather Brewer. Both are brand new, both signed.
Ten
is hardcover, HSB is paperback.
Beautiful Creatures, Beautiful Darkness, Beautiful Chaos
and
Beautiful Redemption
by Kami Garcia and Margaret Stohl. BC, BD, and BC are all paperback, BR is hardcover. All brand new, all signed. [BR is not pictured because I don't have it yet. I'll see Kami and Margie on 10/23.]
Also included is a "Light Caster" shirt that I got from Comic-Con with both Kami and Margie's signatures.
The Unbecoming of Mara Dyer
by Michelle Hodkin. Brand new, paperback, signed. I don't have an actual picture of this book because it's not in my possession yet. I am flying to Chicago to see Michelle on 10/29 and will be getting it then. I will also include any extra swag I pick up from the signing, including pins, Noah Shaw bookplates, stickers, etc.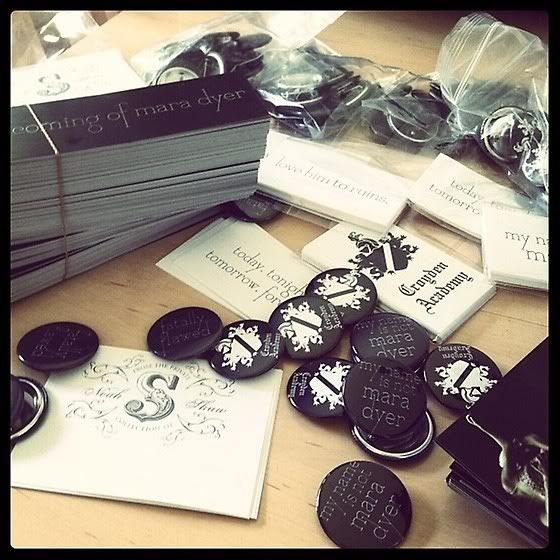 If you have any questions beyond what I've posted here, please contact me. Thank you all for reading, commenting and fangirling right along with me. I doubt I'd still be doing this if you weren't coming along for the ride.
The Fine Print:
1. US Only.
2. Must be at least 13 to enter [Besides, if you're under 13, you shouldn't be reading this blog with the amount of swearing I do].
3.
I'm not responsible for lost or damaged items. I don't have replacements. Rest assured, I am ridiculously anal about my books. They will be sent in safe packaging and will leave my hands as near to perfect as I can get them.
4. I reserve the right to suspend or end the giveaway at any time, for any reason and without a winner being chosen.
5.
Winner will be notified by email
and will
have 72 hours
to respond. If there is no response, a new winner will be chosen.
6. Winners are chosen at random by Rafflecopter.
Normally, I don't make you follow me here or on Twitter, but for this giveaway, I'm going to include it. Of course, you don't have to do any of it to win, but any extra pimpage would be phenomenal. Good luck!!
a Rafflecopter giveaway