At the 2010 Comic-con, we saw a lot of people who were carrying around tote bags with a smiley vampire face on it. Every time I saw one, I would stop the person and ask where they got it. No one seemed to remember. My husband probably wanted to kill me because it became a mission. I didn't know what it was for, but it didn't matter. I
had
to have one.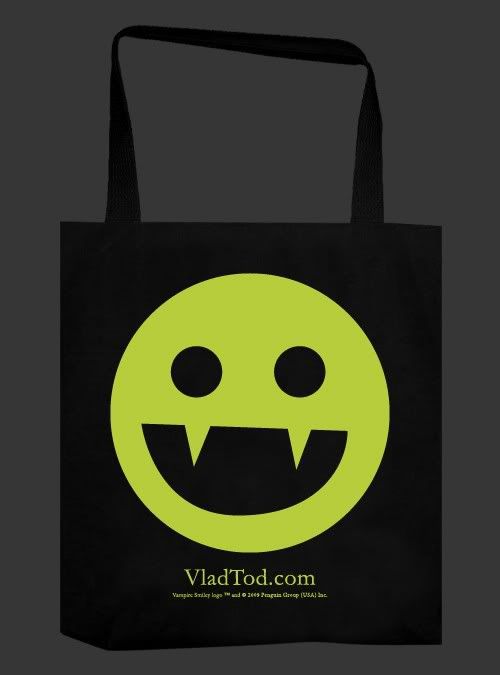 Finally, we got some specific directions from a mom and her kids [who ALL had one] and happened upon the Penguin books booth. The two women working the booth gave us a bag and informed us that there would be a different color handed out every day. One of them went on to inform us they were promotional items for
The Chronicles of Vladimir Tod
. The last book in the series was due to be released and each color represented one of the books.
We ended up getting 4 of the 5 colors. No preview night passes that year.
Life after Comic-con went on and I didn't think about the books again.
Flash forward a few weeks.
I was walking through a B&N, flipping through a book and I literally ran into a table. After looking around to see if anyone noticed what happened [no, thank goodness], I looked down and saw the table was covered with the Vlad Tod books. Not only that, but they were on sale. I decided to go ahead and buy the first 2. If I liked them, I would come back and buy the other ones.
I
loved
them. I think I read through the 4 books in 3 days.
I did an online search for the author, Heather Brewer, and found out that she was doing a signing for the last book... I called the store she was appearing at and ordered a personalized copy.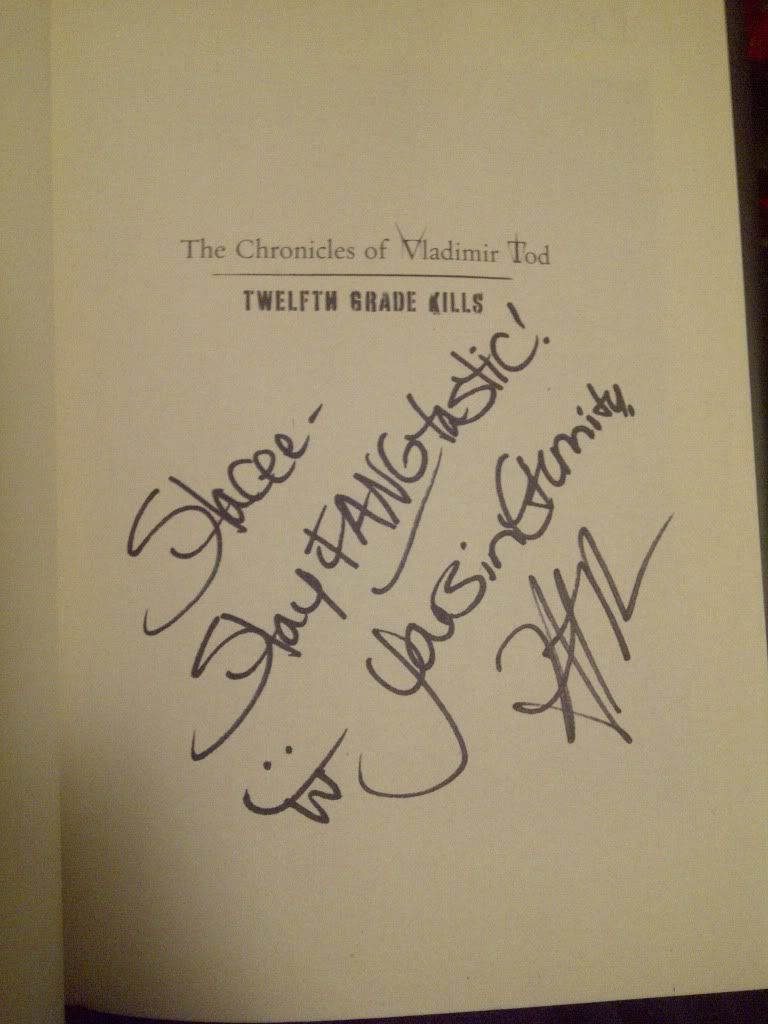 While I didn't get to meet Heather, I did get an excellent ending to the series and an autograph.